IN VENICE, PALAZZO FRANCHETTI HOSTS A MAJOR EXHIBITION DEDICATED TO LEE MILLER, AN ICON OF THE TWENTIETH CENTURY AND UNITED WITH MAN RAY FOR ART AND LOVE.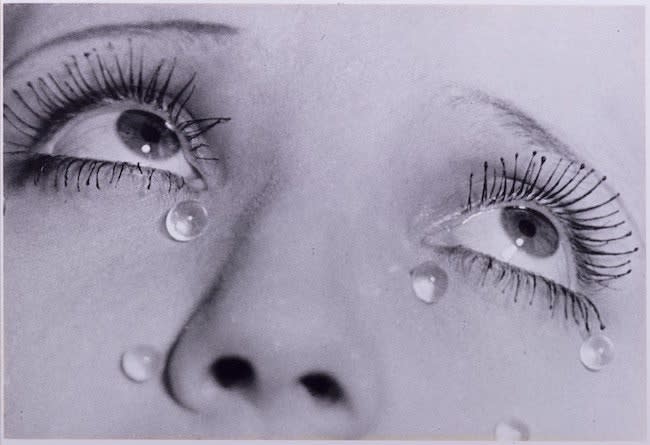 COURTESY OF PALAZZO FRANCHETTI
There are simply extraordinary figures, able with their biography to embrace the entire range of nuances of a century and to return them all through their own style and art. Elizabeth "Lee" Miller, Lady Penrose was undoubtedly one of these figures who embodied, but also anticipated, the spirit of the time. She, who was born in a town in the state of New York in 1907, is today celebrated as a pioneer female figure and for her contribution to photographic culture, but as is known, limiting her biography to the role of photographer would be reductive. Now, a great exhibition curated by Victoria Noel-Johnson has just opened in the frame of Palazzo Franchetti in Venice and the title 'Lee Miller Man Ray - Fashion - War -Love' already helps to understand the various themes and intentions of the exhibition project.
Lee Miller was born into a family where his father Theodore, an engineer of German origin with a passion for photography, was the first to represent his daughter in particular stereoscopic photographs popular at the time. Lee Miller's childhood, certainly not serene, has been written and speculated a lot, especially around the shadow of a sexual assault suffered at an early age. What is certain is that Miller's not yet mature body was the subject of sensual shots taken by Theodore Miller.
COURTESY OF PALAZZO FRANCHETTI
In the mid-twenties the fact that changes her life: by a fortuitous coincidence Lee Miller is saved from an accident by Condé Montrose Nast, legendary publisher of magazines such as Vogue and Vanity Fair. Nast appreciates its beauty and magnetism, launching it into the world of fashion. She began to divide her time between New York and Paris, where she began her professional modeling, muse and then photographer.
In 1922 Lee Miller approached surrealist environments and in particular Man Ray; the brilliant American artist and photographer, among the greatest 'responsible' of that surrealist gaze of photography that would later influence her contemporaries and generations of photographers. From Man Ray the young Miller begins her apprenticeship becoming subject and then real muse of the master. Their relationship becomes sentimental and in the atelier of Man Ray, Lee Miller begins to make his shots, helping and as it turned out, even replacing Man Ray on set. The exhibition at Palazzo Franchetti also has this objective: to recognize to Lee Miller the fundamental role that he played in that common trait of the path, removing it from the shadow of Man Ray that has always accompanied and deepening their relationship, As deep as it is complex, in a more objective light in the various stages of their interaction first as master, then as love and finally as friend.
There are about one hundred and forty photographs of Ray and Miller on display and then art objects, audiovisual documents from Lee Miller Archives and the Marconi Foundation that outline a chronological and thematic path.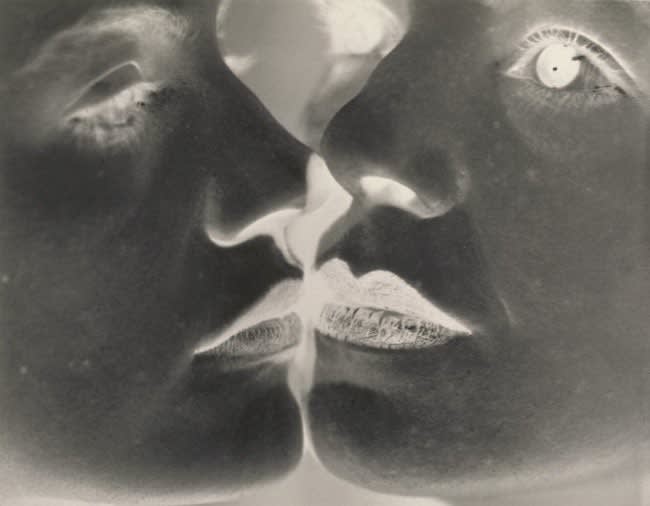 COURTESY OF PALAZZO FRANCHETTI
"I would rather take a photograph than be one," said Lee Miller, a quote with which one can test his reluctant role as a simple passive 'muse' and pure beauty offered to the typically surrealist dissection of the female body. In the photos, the visitor can find all the cultural milieu that made until the late 1940s Paris the capital of art. There are the faces of the giants of painting, but also the phenomenon of haute couture and fashion as increasingly pervasive language and close to the avant-garde.
If all this were not enough to make Lee Miller an important author, then there is the other Miller; the one who moved to London -city where she works as a photographer for British Vogue- became war photojournalist during the Second World War, accredited with the American Army. From the reportage of the London Blitz, to the liberation of Paris through the atrocities of the extermination camps of Buchenwald and Dachau we arrive to 1945 when he realizes the iconic shot in the bathtub of the Fuhrer at his home in Munich, to try ideally to wash away all the evil of the Holocaust.
THE LEE MILLER ARCHIVES
There are many reasons to visit the exhibition but among the many, it is important with today's cultural tools that you would like more pointed than once, understand and appreciate the self-determination of an extraordinary woman who has made of herself and her work a page of true feminism that overcomes fashions and ideological positions: "I keep saying to everyone: 'I haven't lost a minute in my life' - but now I know that if I repeated it I would be even more free with my ideas, with my body and my love".