AN EXHIBITION BORN FROM THE PASSION OF MASSIMO CAMPIGLI FOR THE ETRUSCANS MIXED WORKS NOTES AND UNPUBLISHED FINDS.

Massimo Campigli, The village, 1957, oil on canvas
A fascination with the character of suggestion. Of this type is the shock that struck Massimo Campigli at his meeting with the Etruscans, "a pagan happiness entered into my squares both in the spirit of the subjects and in the spirit of the work that became more free and lyrical" he writes recalling the visit to the Etruscan Museum of Villa Giulia in Rome in 1929. From that moment on, his painting assumes the form we know: a dreamlike elaboration that plunges its gaze into the history of its origins. This is the starting point for Massimo Campigli and the Etruscans: A pagan happiness, the exhibition at Palazzo Franchetti in Venice, from 22 May to 30 September, and which compares Etruscan finds and the works of Campigli. An operation that highlights a surprising interpretation of the contemporary sense of this painter who has a very versatile trend. His first contact with an artistic current has it with Futurism, then he becomes a journalist (also at Corriere della Sera) and signs the Manifesto of Mario Sironi and Carlo Carrà's wall painting before embarking on the path we know. Even his life is not linear. Born in Berlin on 4 July 1895 with the name of Max Ihlenfeld, his unmarried mother takes him to his grandmother in Settignano (Fi) and only at the age of 15 discovers that «aunt Anna» is actually his mother. After several transfers, he leaves for the war in Russia and we find him a soldier and a refugee in Murmansk at the outbreak of the October Revolution. In 1918, when he returned to Italy, he was granted citizenship and he only used the Italian pseudonym. In 1942 he escaped the bombing of Milan and with his wife, the sculptor Giuditta Scalini, arrived in Venice where Nicola, his son, was born. Life experiences that make him the personification of the definition of the philosopher Giorgio Agamben: «Contemporary is he who receives in the face the beam of darkness that comes from his time» and that the Venice exhibition explains with 50 finds never exhibited identified by the Superintendent Margherita Eichberg alongside 35 works by Campigli.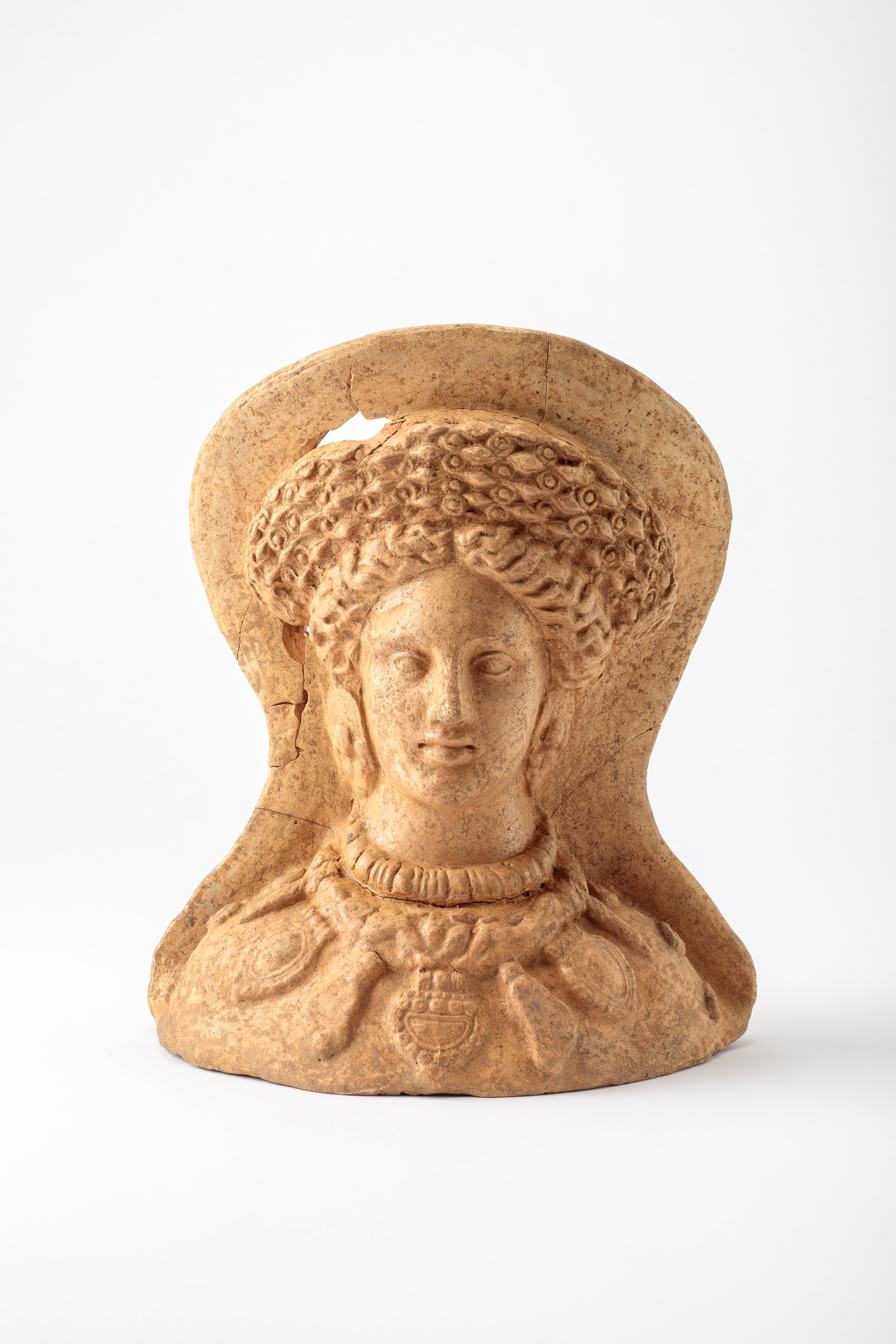 The votive bust from III century a.C., Cerveteri, Archeological stores from Necropoli della Banditaccia.